REACHING YOUR HIGHEST POTENTIAL…
…begins with intentional and courageous living, even in the midst of significant struggles and disappointments.
Our passion is helping individuals achieve wellness and their highest potential through balance, purpose, restoration, and healing.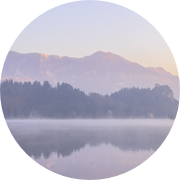 Tiffany Britt & Associates, LLC provides psychological therapy services for children, adolescents, teens, adults of all ages, families, pre-marital couples and couples wanting to enrich their marriage. 
Utilizing highly researched and evidence-based methods for treatment, our therapy approach is individually tailored to the needs of each client in a confidential, compassionate and safe environment.
Each therapist is licensed in the state of Georgia and offers professional counseling integrating body, mind, spirit, and community. Our goals of restoration and healing allow our clients to reach their highest potential and live life well.
Unique Areas of Expertise