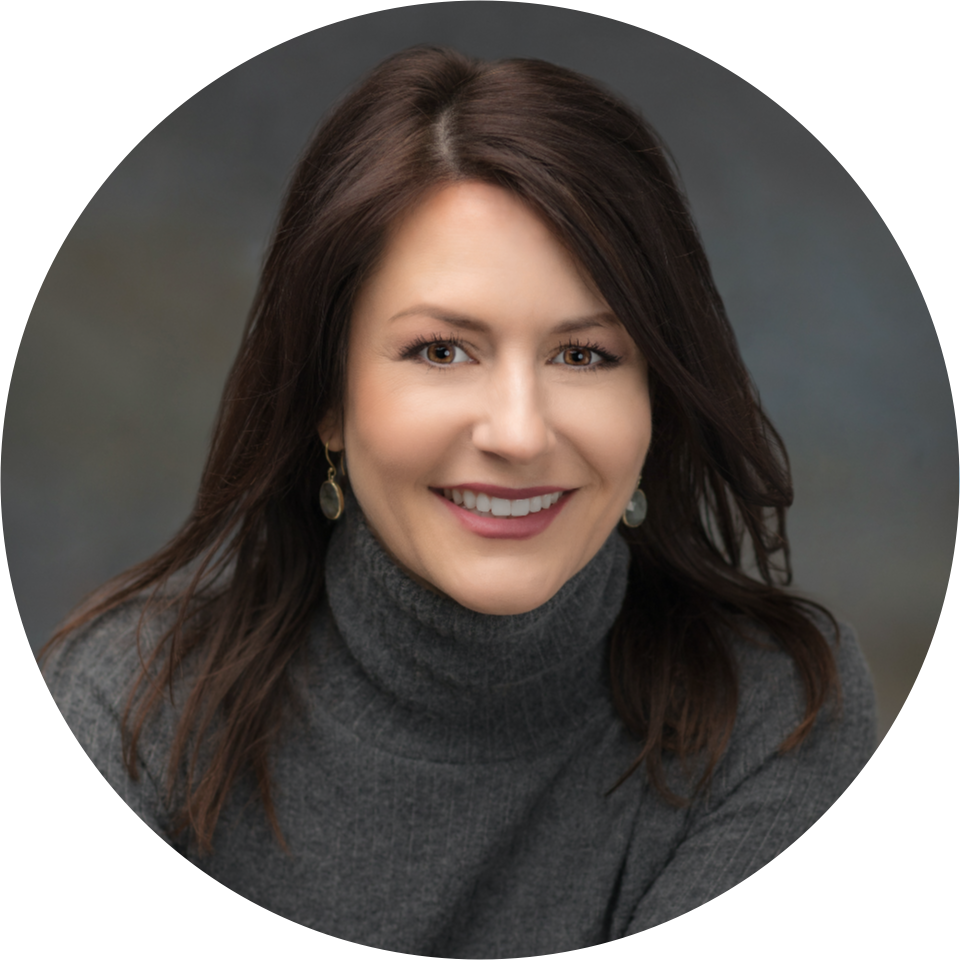 Tiffany Britt is a Licensed Professional Counselor
and a Nationally Certified Counselor 
Reaching your highest potential begins with intentional and courageous living, even in the midst of significant challenges and disappointments. Yet many often operate from a place of fear and doubt, preventing them from moving toward wholeness, self-confidence, and purposeful living.
Living courageously from a place of balance, intention, and purpose allows her clients to achieve wellness and reach their highest potential.
Intention
Tiffany's passion is creating a supportive, safe place for clients to experience connection and understanding. She explores the fears, perceptions, and assumptions her clients have relied on throughout their lives. From there, Tiffany strives to help her clients change their lives, regardless of fears, stress, and challenges found in everyday life.
Integrative and holistic approaches are utilized to help heal and experience life transformation in the mind, body, and soul.
Tiffany currently accepts adolescents, teens, college students, adults, pre-marital couples and couples seeking marital enrichment.
Education
During high school, Tiffany lived in Paris, France. In college, she studied in over 19 countries. After graduating from Miami University, in Oxford, Ohio with a Bachelor of Science in 1994, Tiffany worked for NBC Entertainment in Burbank, CA as a writer and producer in the On-Air promotions department. She went on to become a successful promotional and marketing executive at companies large and small. Following Tiffany's experience in the corporate world, she decided to pursue her passion and earned a Master of Arts in counseling at Adams State University in Colorado.
UNIQUE EXPERIENCE
Tiffany has worked as a therapist in a variety of private practice settings where she gained extensive experience in treating depression, anxiety, OCD, disordered eating, social and relational issues, trauma and adjustment disorders.
She has completed significant post-graduate training in Cognitive Behavior Therapy (CBT), Dialectal Behavior Therapy (DBT), Disordered Eating, Intentional Living and Mind-Body-Wellness. Tiffany is also a Certified Prepare and Enrich Facilitator (Pre-Marital and marriage enrichment curriculum).  She has also been trained in Eye Movement Desensitization and Reprocessing Therapy (EMDR), which is a highly researched and evidence-based treatment for those suffering from trauma and loss.
Tiffany has a unique experience in the arena of eating psychology and disordered eating. At an Atlanta-area general surgery practice that specialized in surgical weight loss, Tiffany designed a pre & post-surgical therapeutic protocol to improve surgical outcomes, as well as increase the likelihood of sustained life transformation and wellness through positive mental health practices, education, nutrition, exercise, and overall life balance.
Tiffany has extensive experience working with divorce and children of divorce, both professionally and personally. She has a heart for couples and children who are in the process of or have lived through a divorce, making her uniquely positioned to provide support, coaching, and consultation for spouses and children.
Tiffany is a member of the National Certified Counselor's Association and the Licensed Professional Counselors Association. She is an active member and part of the North Point Church Ministries Care Referral Network. She has also been a member of the American Association for Christian Counselors.
When Tiffany is not working, she enjoys time with her husband, three children and a rescue dog, May. Cooking, traveling, gardening and watching her son play football are some of her favorite past times. She is an active member of her community and church, where she volunteers in the production department.
Consultations
Tiffany is also available for professional consultation. Please contact her directly at
770-450-1210 or via email at [email protected] to set up for a brief phone consultation to determine if her skills fit your counseling needs.
AREAS OF SPECIALTY:
Aging
Anger Management
Adjustment Disorders
Anxiety & Obsessive-Compulsive Disorder
Assertiveness Training, Interview Skills & Self-Presentation
Attachment Issues
Bariatric Surgery Evaluations or those considering Surgical Weight Loss
Boundaries
Career Challenges 
Childhood Trauma
Co-Parenting
Depression
Divorce, Divorce Contemplation, Coaching, Recovery & Blended Families
Eating Disorders, Anorexia, Bulimia, Body Dysmorphic Disorder, Binge Eating Disorder, Obesity 
Financial Issues
Empty Nest
Feeling Stuck
Intimacy & Romance
Life Transitions & Intentional Living
Men's / Women's Issues
Parenting Plans
Postpartum Depression
Pre-Marital / Engagement Therapy – Certified Prepare & Enrich Facilitator
Remarriage
Relationship Issues
Self-Care/Body Image/Self-Image
Single Parenting
Spiritual Issues/Concerns
Teen/Adolescent Issues & Social /Peer Conflict
Trauma & Loss (EMDR Trained Therapists)
Values & Goals Development
Counseling from a Christian perspective is available upon request
Licensed for Tele-mental Health/Online Video Sessions